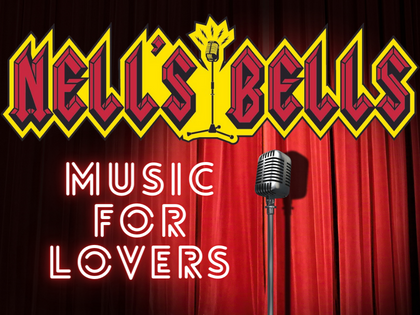 Nell's Bells Comedy Festival: Music for Lovers
Nell's Bells Comedy Festival: Music for Lovers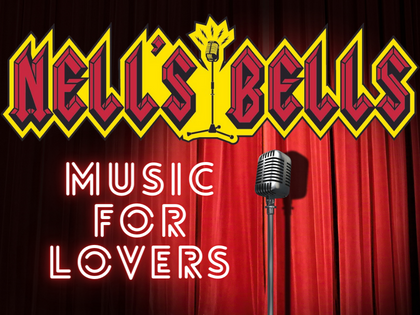 Musical comedy featuring Dave Hill, A.J. Holmes, Caitlin Cook, Alex Phipps, and Jess Delfino! Hosted by Billy Kelly
AJ Holmes' (director) career has taken him all over the world! He is best known for playing Elder Cunningham in The Book of Mormon in the Broadway, Chicago, 1st US National Tour, West End, and Australian companies. Other Broadway credits include the 2023 Tony Award-winning musical Kimberly Akimbo. An original member of Team StarKid, AJ co-wrote the music and lyrics of A Very Potter Musical and composed the widely-popular Twisted: The Untold Story of a Royal Vizier. His solo one-man musical Yeah, But Not Right Now has sold out the Edinburgh Fringe in 2019, the Adelaide Fringe in 2020, and the Soho Playhouse in 2021. Holmes is 1/2 of the musical comedy duo 2/3rds of a Threesome.
Caitlin Cook wears a lot of hats: comedian, musician, artist, director, producer, beanies in the winter. A fierce champion of mixed media and genre-bending works of art, Cook has carved out a space for herself smack-dab in the center of the Venn diagram between comedy, music, theater, and visual art. The Writing on the Stall, her one-woman bathroom graffiti musical, recently made its off-Broadway debut at the prestigious Soho Playhouse after previous runs at the Edinburgh, Brighton, and Hollywood fringes. Aside from performing all across the world at top-tier comedy clubs, music venues, theaters, festivals, dimly lit bar basements, strangers' living rooms, and even a houseboat once, Cook served as a creative consultant for Sean Patton's Number One on Peacock, as the producer for Gabe Mollica's thrice-extended show Solo, and as the director of AJ Holmes' critically-acclaimed Yeah, But Not Right Now. Cook is 1/2 of the musical comedy duo 2/3rds of a Threesome.
Alex Phipps is a New York based stand-up comedian and writer. She has performed on Butterboy, the Menstrual Cycle, and was the Writer's Assistant for Ziwe on Showtime. Her comedy has been described as being somewhere between Mr. Magoo and a Spicy Beef Patty.
Jessica Delfino is a writer whose satire has run in The New Yorker, The New York Times, McSweeney's and Working Mother, a comedian who has been on Good Morning America, Glamour.com and Flea Market Flip, a musician whose music has aired on SiriusXM, WFMU, The Dr. Demento Show, and a mom who has been seen running errands at grocery stores, bodegas, and the post office. Her new #1 bestselling Amazon pun and wordplay book "Dumb Jokes For Smart Folks" is available now.