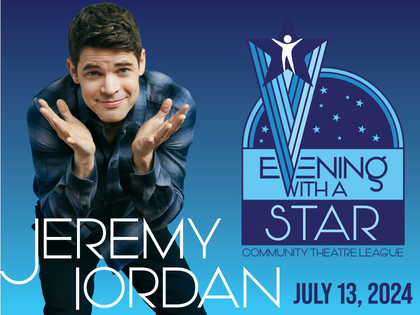 Evening With a Star 2024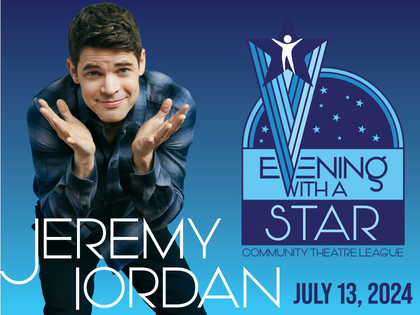 Experience the magic of Tony-nominee Jeremy Jordan in an intimate 90-minute concert at the Community Theatre League. With powerful vocals and heartfelt stories, be captivated by an evening of emotions and music that will leave you inspired. Don't miss this unforgettable event.
Jeremy Jordan's journey from a small town in Texas to the bright lights of Broadway and beyond exemplifies his dedication, talent, and passion for the arts. His legacy continues to inspire aspiring performers and captivate audiences around the world.
Jeremy Jordan is a talented American actor and singer known for his impressive performances in both theater and film. Born on November 20, 1984, in Corpus Christi, Texas, he has become a recognizable figure in the entertainment industry for his exceptional vocal range, charismatic stage presence, and versatile acting abilities.
Early Life and Education:
Jeremy Jordan grew up in Corpus Christi and discovered his passion for performing at an early age. He participated in local theater productions and honed his singing skills in church choirs. After graduating from Mary Carroll High School, he attended Ithaca College in New York to study musical theater, which laid the foundation for his future career.
Rise in Theater:
Jordan's breakthrough came when he starred as Tony in the 2009 Broadway revival of "West Side Story." His portrayal earned him critical acclaim and marked his arrival on the theater scene. He continued to garner attention with his roles in productions such as "Rock of Ages" and "Bonnie & Clyde." It was his portrayal of Jack Kelly in the Disney musical "Newsies" that truly solidified his status as a rising star in the theater world. His electrifying performance earned him a Tony Award nomination for Best Actor in a Musical in 2012. Jordan's connection with Broadway remained strong. He returned to the stage in various projects, including starring as Clyde Barrow in the short-lived "Bonnie & Clyde" musical and originating the role of Dr. Pomatter in the musical adaptation of "Waitress."
Personal Projects and Ventures:
In addition to his stage and screen work, Jeremy Jordan has pursued personal musical projects. He released his debut solo album, "Jeremy Jordan," which showcased his remarkable voice and a mix of genres. The album featured both original songs and covers that highlighted his versatility as an artist.