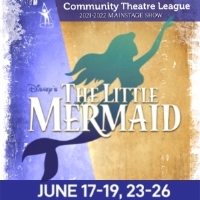 Disney's The Little Mermaid
Disney's The Little Mermaid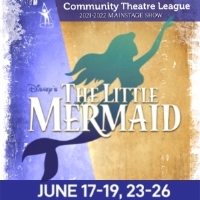 Our show sponsors:

June 17-18 at 7:30 PM
June 19 at 2:00 PM
June 23-25 at 7:30 PM
June 26 at 2:00 PM
Ariel, King Triton's youngest daughter, wishes to pursue the human Prince Eric in the world above, bargaining with the evil sea witch, Ursula, to trade her tail for legs. But the bargain is not what it seems, and Ariel needs the help of her colorful friends, Flounder the fish, Scuttle the seagull and Sebastian the crab to restore order under the sea.
This show is suitable for audiences of all ages. (All children age 2+ must have a ticket)
Music by Alan Menken; Lyrics by Howard Ashman & Glenn Slater; Book by Doug Wright
based on the Hans Christian Andersen Story and the Disney film produced by Howard Ashman & John Musker and written & directed by John Musker & Ron Clements
Directed by Aubyn Johnson
Music Directed by Amanda Haney
Choreographed by Kizzy Gula
Disney's The Little Mermaid is sponsored by The Savoy Family.
CAST LIST: 
Ariel – Jade Phillips
Prince Eric – Dakkota Deem
Sebastian – Ian Harris
Ursula – Nevaeh Williams
Flounder – Kara HeiM
Scuttle – Nicole Shoop
Chef Louis – Kyle Huggins
King Triton – Matthew Fulkerson
Grimsby – Isaiah Inch
Flotsam – Arcadia Durant
Jetsam – John Nickolaus
Aquata – Megan Louder
Andrina – Kaitlyn Hill
Arista – Kayla Furman
Atina – Lesley Shuman
Adella – Madeline Williamson
Allana – Lanie Mussina
Ensemble:
Megan Lowe, Johanna Pelly, Caroline Pelly, Miles Soha
Rebecca Winter, Hannah Bastian, Addison Beck,
Klaire Eichenlaub, Jake Butters, Abby Richardson, Christopher Jones, Daniel Jones
Michael Harry, Elizabeth Kirk, Paiton MilleR,
Lydia Tressler, Elaina Bartley
Madeline Pennings, Katie Kelley, Rosena Campana