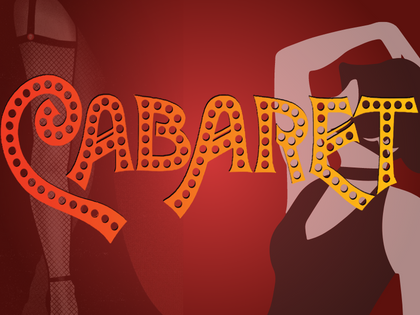 Cabaret – General Admission, Floor Seating
Cabaret – General Admission, Floor Seating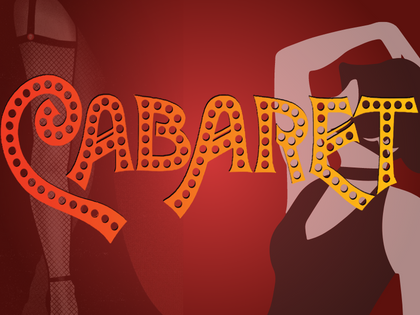 *Not suggested for audience members under the age of 16*
Enjoy the spectacle of the Kit Kat Klub from the stage floor of CTL! Due to the design of the set for this production there will be no center section seating – instead we offer these intimate floor seats for our audiences! Sitting in the general admission seats on the floor you are a part of the action with the actors, story and songs happening all around you! 
In a Berlin nightclub, as the 1920's draw to a close, a garish Master of Ceremonies welcomes the audience and assures them they will forget all their troubles at the Cabaret. With the Emcee's bawdy songs as wry commentary, Cabaret explores the dark, heady, and tumultuous life of Berlin's natives and expatriates as Germany slowly yields to the emerging Third Reich. Cliff, a young American writer newly arrived in Berlin, is immediately taken with English singer Sally Bowles. Meanwhile, Fräulein Schneider, proprietor of Cliff and Sally's boarding house, tentatively begins a romance with Herr Schultz, a mild-mannered fruit seller who happens to be Jewish. Musical numbers include "Willkommen," "Cabaret," "Don't Tell Mama" and "Two Ladies."
Cast Includes Abby Simon (Emcee), Tyler Marvin (Cliff), Maia Cenimo (Sally Bowles), Taylor Elliott (Ernst), Nancy Butts (Schneider), Tim Heilmann (Schultz), Rubie Natal (Kost/Fritzie)
and the Kit Klub Klub Dancers: Kat Shondeck, Shaylyn Force, Lesley Shuman, Caroline Cipriani, Madeline Williamson
Kit Kat Klub Boys: Logan Leiphart, Channy Figueroa, Aubyn Johnson, Ryan Lannan
Kit Kat Klub Wait Staff: Shanice Brandon, Kenna Devalor, Kim Fulmer, Amanda Haney, Ashley Jackson, Mary Strein
CABARET is directed by CTL's Executive Artistic Director Seth Sponhouse, music directed by Marisa Sorrentino Hickey, choreographed by Chistianna Gula. Production Staff also includes, Phill Haney (Technical Director), Gerry Gold (Scenic Director), Missy Black (Costume Designer), and Paul Young, Kristin Perez and Paige Trottier making up the Stage Management team. The Bar for this production is managed by Wendy Durant.