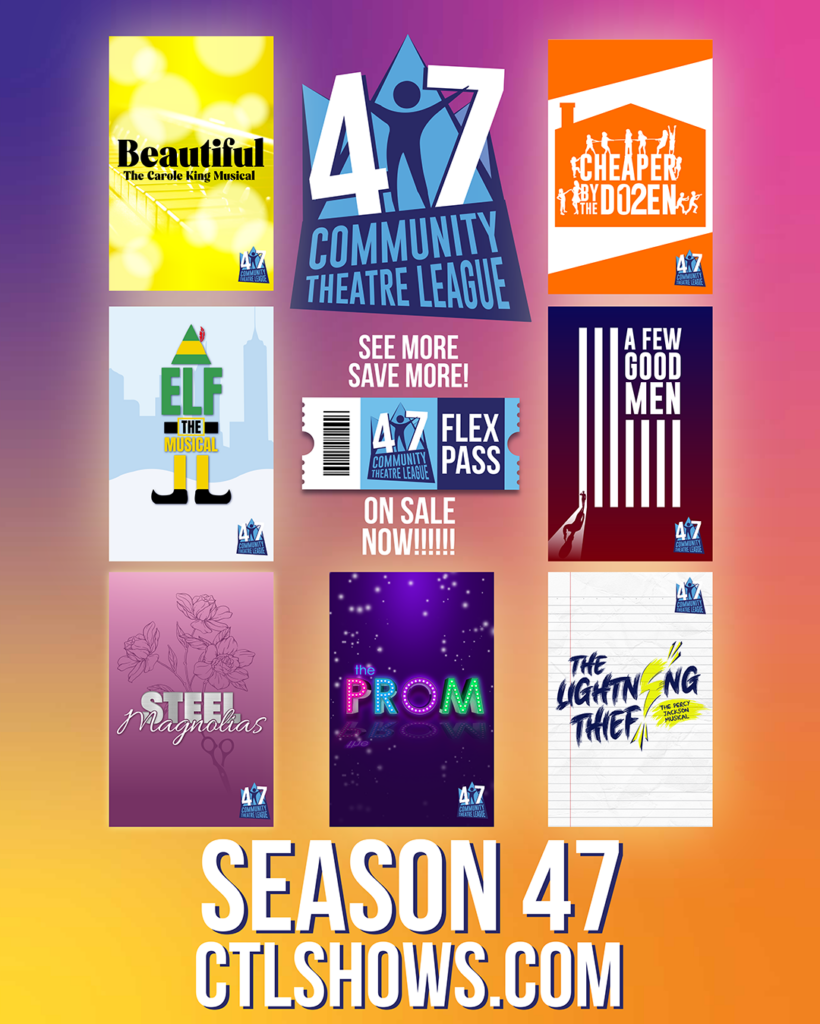 Season Sponsored by Hudock Capital Group LLC.
It's our 47th Season and we are delighted to present an extraordinary lineup of performances that will ignite your imagination, touch your hearts, and leave you with lasting memories. At CTL, we are committed to educating, entertaining, and enriching our community through the power of live theater, and this season is no exception.
For more information on our 47th Season call 570.327.1720
THEATRE POLICIES
Cell phones must be silenced during performances.
Be courteous to the cast and other patrons.
Cameras and other recording devices are prohibited.
Smoking is prohibited.
Hearing assistance devices are available at the box office.
Latecomers will be seated at the discretion of the box office.
Patrons who must leave the theatre during the performances are asked to do so only at appropriate breaks and not during the action. Re-entry will occur at the discretion of the box office.
All patrons 1 year and over are required to purchase a ticket.
THEATRE SEATING
The Community Theatre League features theatre-in-the-round seating that is sure to make your experience a memorable one.
Special Needs & ADA Seating
The staff of the Community Theatre League is dedicated to providing a comfortable and enjoyable experience for all of our patrons.
Wheelchair Seating
Tickets are available upon request and are subject to availability. The Community Theatre League has a variety of accessible seating for wheelchair patrons and their companions.  Patrons should call the Theatre Box Office for more information.
THEATRE RENTALS
Consider The Community Theatre for your next business meeting or presentation!
The Community Theatre League offers…
A meeting facility with 167 comfortable seats with tablet arm rests for great visibility (extra seating available)
Convenient central location in the McDade Trade and Transit Centre, Downtown Williamsport
Additional space for small group discussions or break-out sessions
A fully-integrated light and sound system with Powerpoint, DVD and Video capabilities
Handicap access
Lobby use for refreshments
Convenient parking in the deck across the street
Classy alternative to board rooms or hotels
Contact our Technical Director, Phill Haney at PHaney@CTLshows.com for rates and non-profit discounts.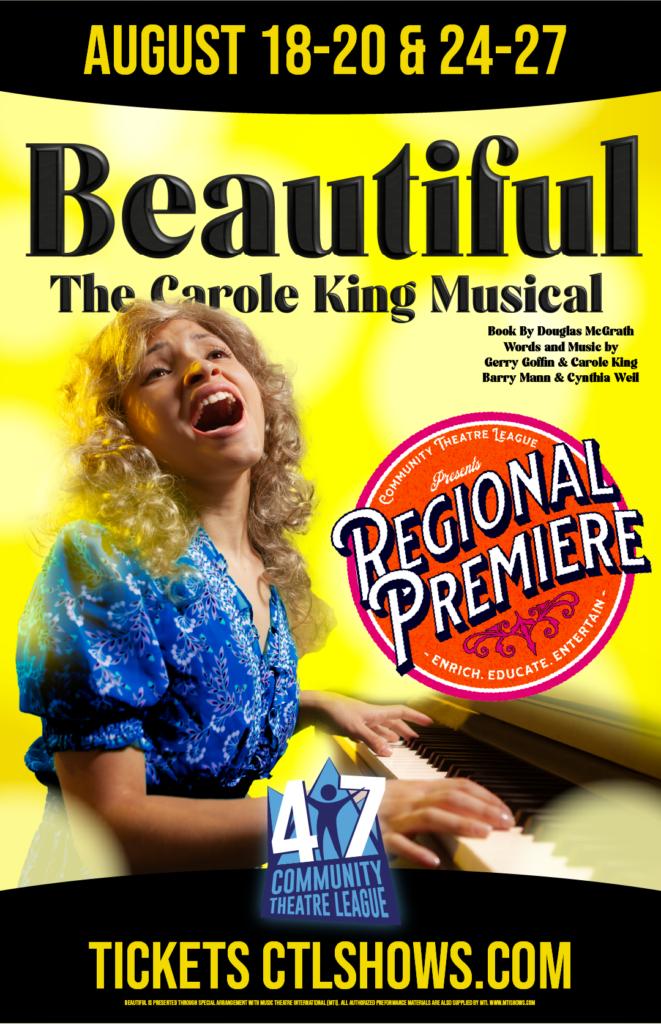 BEAUTIFUL The Carole King Musical
Director: Ellen Boyer | Music Director: Brett Hosterman | Choreographer: Kat Shondeck
Beautiful is the inspiring tale about a girl who became King with a stirring book by the late Oscar and Tony-nominated Douglas McGrath and the music and lyrics of icons Carole King, Gerry Goffin, Barry Mann and Cynthia Weil. Featuring such unforgettable classics as "You've Got a Friend", "One Fine Day", "So Far Away", "Take Good Care of My Baby", "Up on the Roof", "You've Lost That Lovin' Feeling", "Will You Love Me Tomorrow", and "Natural Woman", this Tony® and Grammy® Award-winning musical phenomenon is filled with the songs you remember and a story you'll never forget.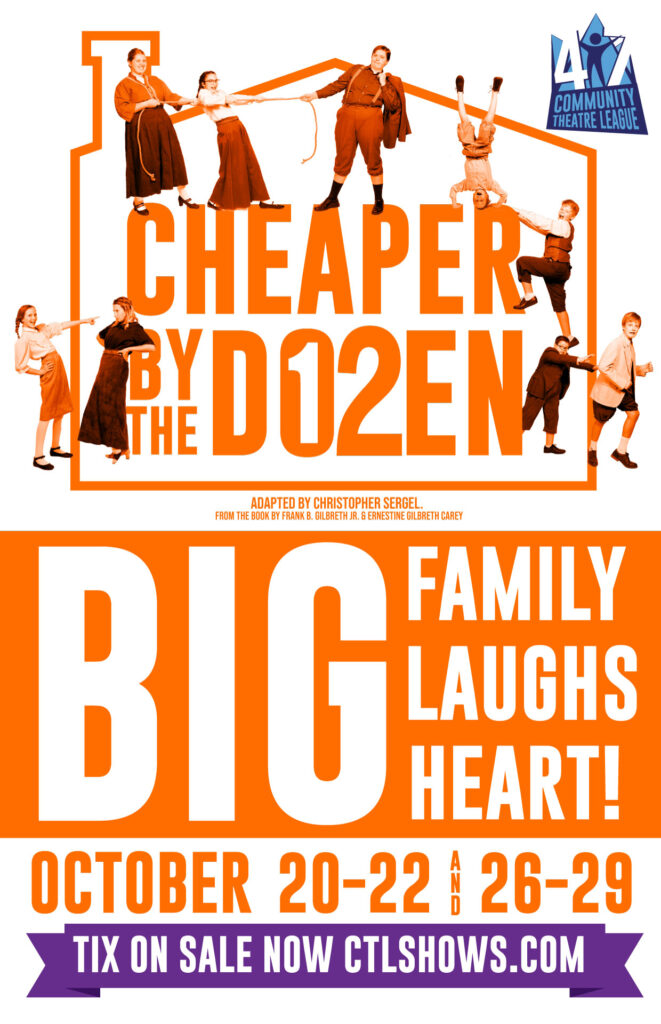 Director: Kahlie DeHotman
Suppose you're Anne an attractive high-school girl and you're a member of a large/unique family and your father is, in fact, one of the great pioneers of industrial efficiency. Then suppose he decides, to apply his unorthodox methods to your big family. The results are terribly embarrassing, funny and—it must be admitted—extremely effective! To Anne, however, the effect seems to be making the family seem ridiculous to everyone else—especially to the boys at school! Dad pushes ahead with better organization for his family. While the situations are uproarious, there's a serious reason. Dad has a secret heart condition. Anne, the oldest, rebels. Both Dad and Anne become miserable at the lack of understanding between them. In a deft and moving scene, Dad realizes how Anne has grown.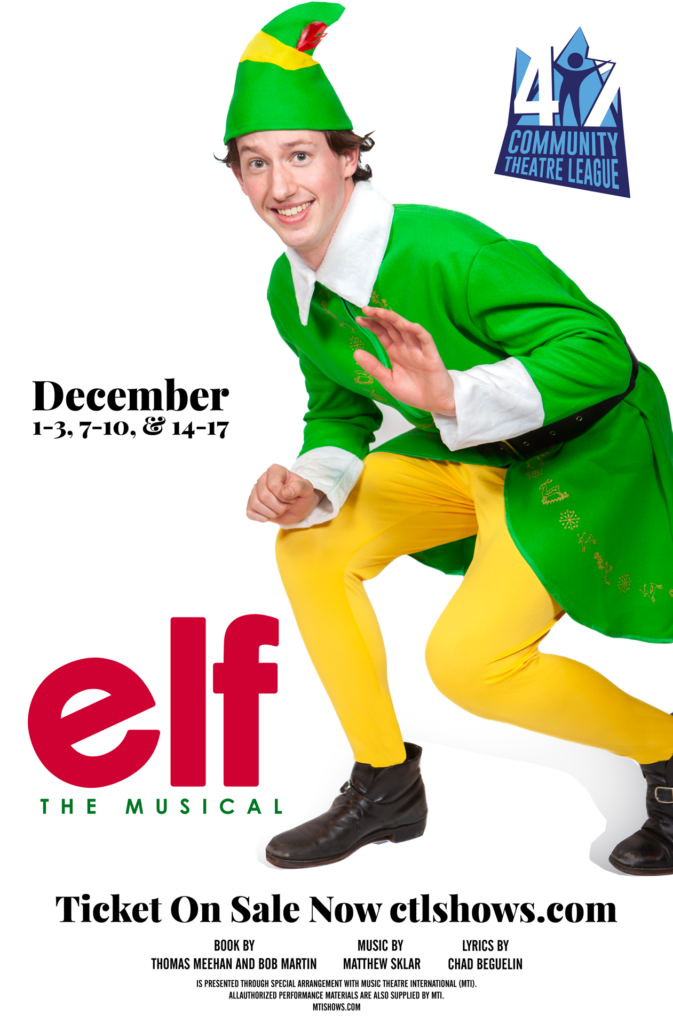 Sponsored by:
The Savoy Family
C&I Boiler and The Conklin Families
Marshall, Parker & Weber, LLC
Director: Aubyn Johnson | Music Director: Marisa Sorrentino Hickey  | Choreographer: Sydney Harris
Based on the "box-office smash-hit movie" turned holiday classic. Buddy, a would-be elf, is raised unaware that he is actually a human. Eventually his enormous size and poor toy-making skills make it evident. Faced with the truth, Buddy travels through the seven levels of the candy cane forest, through the sea of swirly-twirly gum drops, and through the Lincoln Tunnel to find his birth father in NYC. Met with the harsh reality that his father is on the naughty list and his half-brother doesn't believe in Santa, Buddy attempts to win over his new family. But when Santa's sleigh can't fly because Christmas Spirit in NYC drops to an all time low, Buddy must try to save Christmas before it's too late. Join us for this holiday toe-tapper.After all, the best way to spread Christmas Cheer is singing loud for all to hear.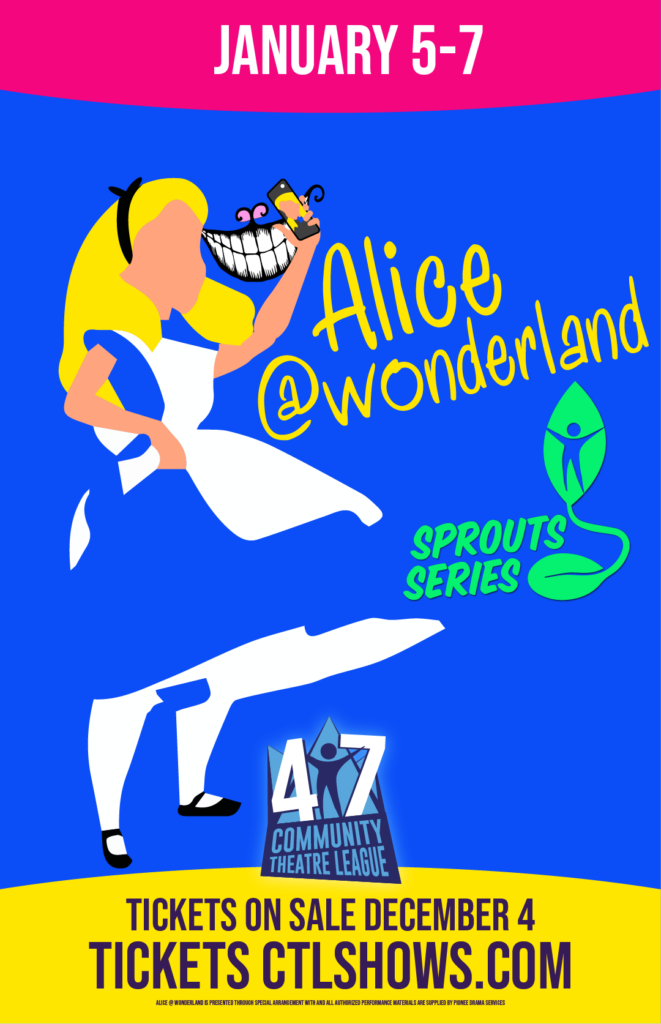 Alice@Wonderland (SPROUTS)
January 5-7 | AN OPPORTUNITY FOR STUDENT ACTORS TO SHINE ON STAGE
Director: Nina White 
What would happen if a 21st century Alice collided with Lewis Carroll's legendary Wonderland? This modern retelling of the classic children's story has all of the characters you know and love, including the Mad Hatter, the White Rabbit, and the Queen of Hearts. The story is laid out in traditional style, except that Alice is distinctly contemporary, complete with cell phone in hand. A sharply told, crisply paced ride, this adaptation has been praised for its humor & modern style.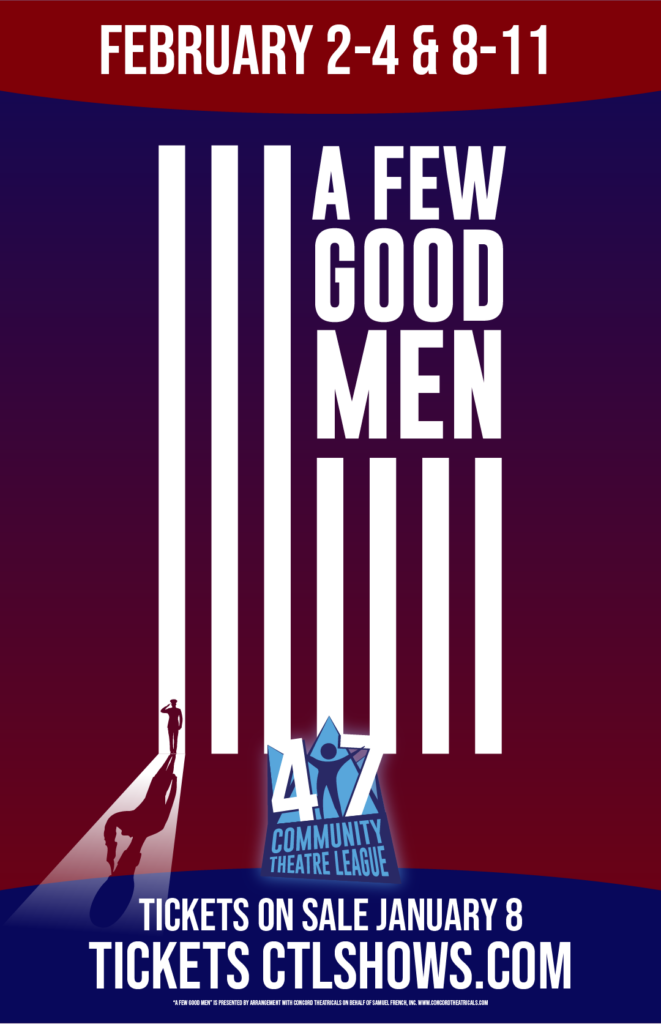 Director: Phil Vonada
The Aaron Sorkin Broadway-Hit play and Academy Award Nominated film. A Few Good Men takes a biting look into the modern power play of authority, sexism, politics, law, the military, and morality. Two Marines stand trial for their participation in the death of a fellow Marine at Guantanamo Bay sizzles on stage. The Navy defense attorney, a callow young man more interested in softball games than the case, expects a plea bargain and a cover-up of what really happened. Prodded by a female member of his defense team, the lawyer eventually makes a valiant effort to defend his clients and, in so doing, puts the military mentality and the Marine code of honor on trial. A Few Good Men delivers on every dramatic level and leaves the audience wondering if it can "handle the truth."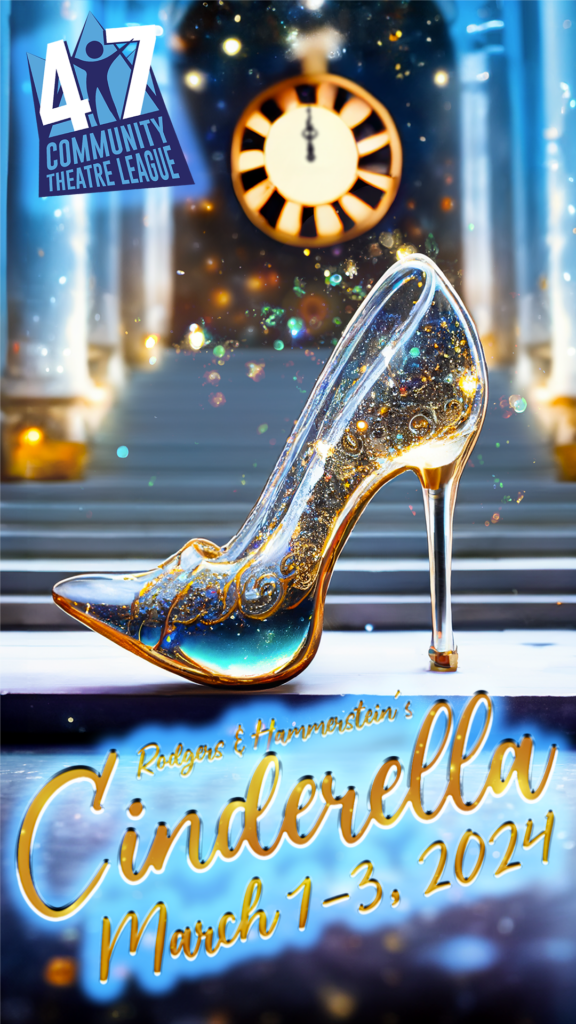 Rodgers + Hammerstein's Cinderella
Director: Marie Fox | Music Director: Sarah K. Decker | Choreographer: Katie Conklin
Rodgers and Hammerstein's "Cinderella," the beloved classic fairytale, comes to life on the Community Arts Center stage with a magical and enchanting twist. This timeless tale tells the story of a kind and gentle young woman named Ella (Cinder Ella), who, with the help of her fairy godmother, overcomes adversity and captures the heart of a prince. The Broadway version, originally adapted for the stage in 2013, features stunning costumes, memorable songs, and a modern take on the beloved characters. Audiences can expect a captivating experience filled with romance, humor, and the enduring message that dreams can come true. With its dazzling production and timeless charm, Rodgers and Hammerstein's Cinderella promises to transport theatergoers to a world of wonder and make them believe in the power of love and magic once more.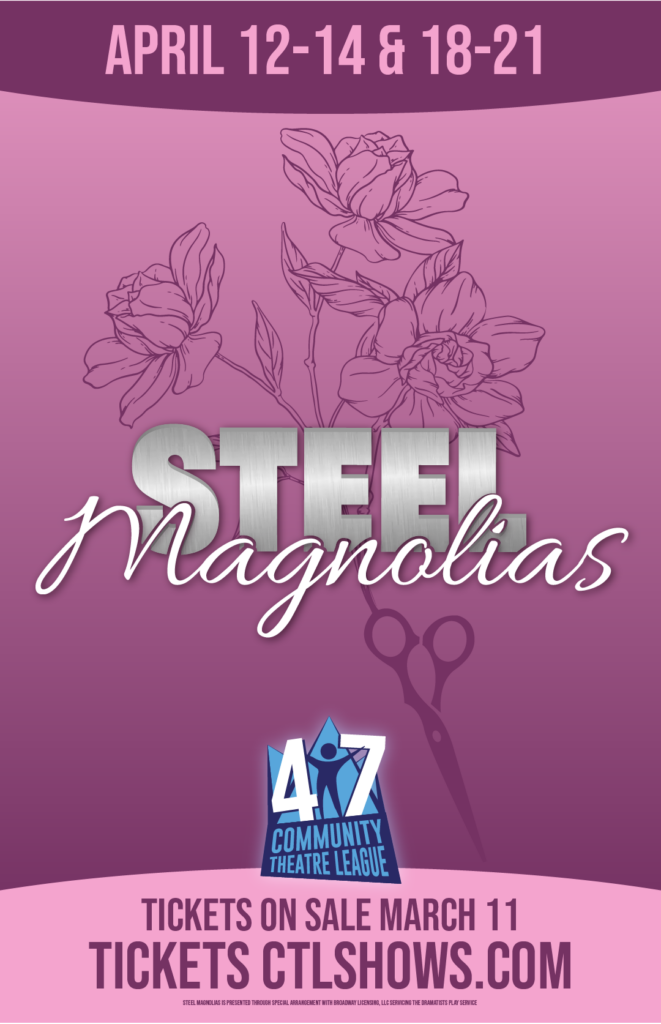 Director: Tara Deljanovan 
Truvy's beauty salon, where all the ladies who are "anybody" come to have their hair done, laugh, gossip, cry, and offer friendship and understanding to each other in a safe, man free environment. The play begins with hilarious repartee and some humorously revealing verbal collisions. However, in the second act, it moves toward tragedy when, the spunky Shelby (who is a diabetic), risk pregnancy and forfeits her life. The sudden realization of their mortality affects the ladies and draws them together through their underlying strength and love. All this gives steel magnolias and its characters, the ability to make truly touching, funny and marvelously amiable company in good times and bad.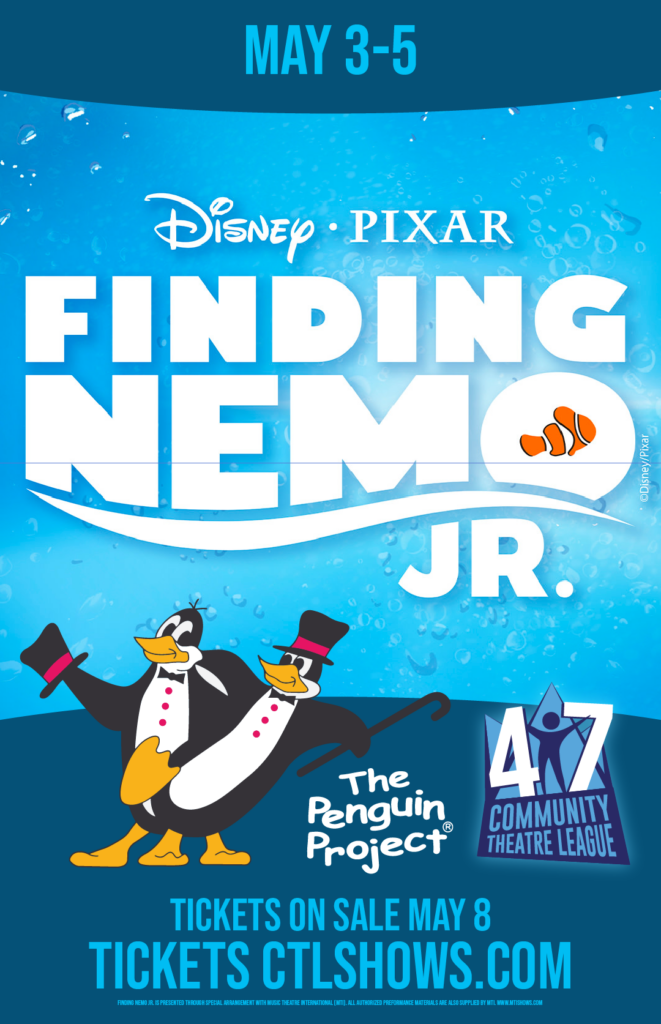 Disney Pixar Finding Nemo Jr.
May 3-5 | (PENGUIN PROJECT) Empowering Actors With Special Needs
Director: Seth Sponhouse 
A musical adaptation of the beloved 2003 Pixar movie Finding Nemo, with new music by award-winning songwriting team Kristen Anderson-Lopez and Robert Lopez. Marlin, an anxious and over-protective clownfish, lives in the Great Barrier Reef with his kid Nemo, who longs to explore the world beyond their anemone home. But when Nemo is captured and taken to Sydney, Marlin faces his fears and sets off on an epic adventure across the ocean. With the help of lovable characters such as optimistic Dory, laid-back sea turtle Crush, and the supportive Tank Gang, Marlin and Nemo both overcome challenges on their journey to find each other and themselves.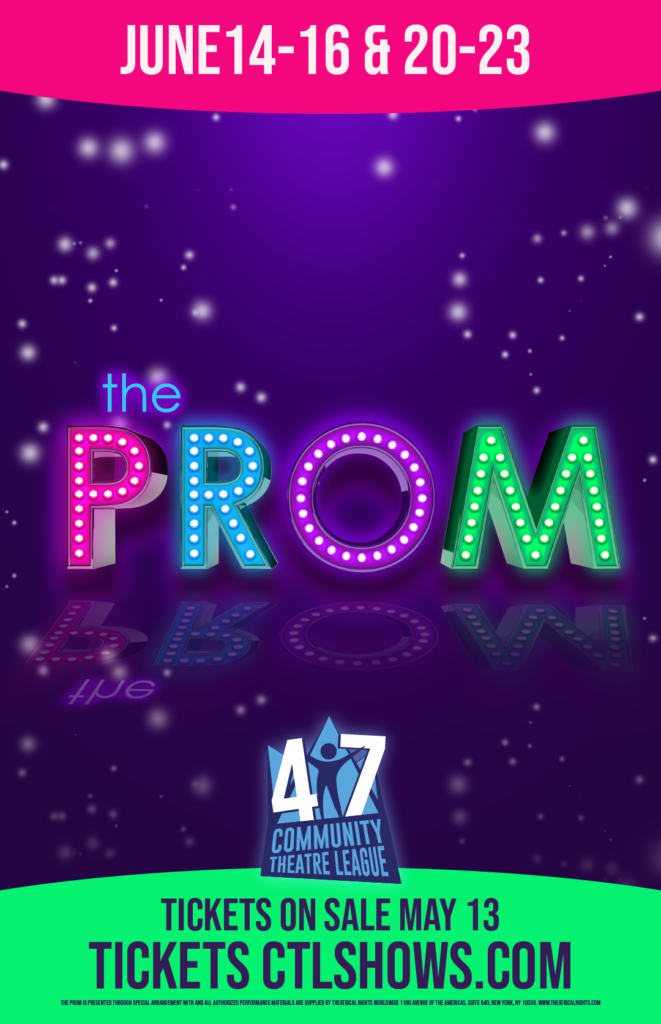 June 14-6 & 20-23 | REGIONAL PREMIERE
Sponsored by Diamond Drinks, & AIDS Resource Center
Director: Marie Fox | Music Director: Amanda Haney | Choreographer: Maia Cenimo
Four eccentric Broadway stars are in desperate need of a new stage. So when they hear that trouble is brewing around a small-town prom, they know that it's time to put a spotlight on the issue…and themselves. The town's parents want to keep the high school dance on the straight and narrow—but when one student just wants to bring her girlfriend to prom, the entire town has a date with destiny. On a mission to transform lives, Broadway's brassiest join forces with a courageous girl and the town's citizens and the result is a love that brings them all together. THE PROM expertly captures all the humor and heart of a classic musical comedy with a message that resonates with audiences now more than ever.
The Lightning Thief: The Percy Jackson Musical
Director: Rubie Natal | Music Director:  Sarah Pulver | Choreographer: Maia Cenimo
Half-blood son of a Greek god, Percy Jackson has newly-discovered powers he can't control, a destiny he doesn't want, and a mythology textbook's worth of monsters on his trail. When Zeus master lightning bolt is stolen and Percy becomes the prime suspect, he has to find and return the bolt to prove his innocence and prevent a war between the gods. But to succeed on his quest, Percy will have to do more than catch the thief. He must travel to the Underworld and back; solve the riddle of the Oracle, which warns him of betrayal by a friend; and come to terms with the father who abandoned him. Adapted from the best-selling book The Lightning Thief, The Lightning Thief: The Percy Jackson Musical is an action-packed mythical adventure "worthy of the gods" (Time Out New York).
SPECIAL EVENTS AND CONCERTS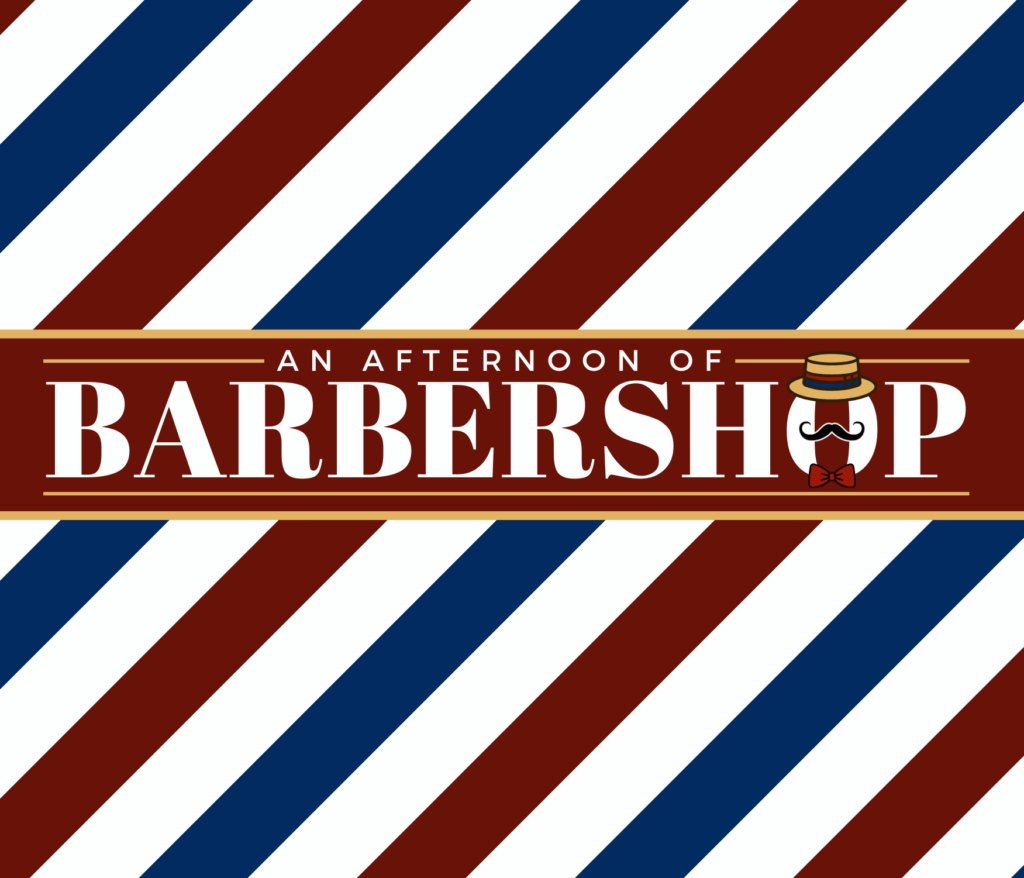 An Afternoon of barbershop
(West Branch Chorus & Heart of Pennsylvania)
Join us for a captivating barbershop concert on November 12th at 2:00 PM, featuring the harmonious talents of the West Branch Chorus and the Heart of Pennsylvania Chorus. Prepare to be delighted by a melodic journey through the timeless classics and contemporary favorites of this unique a cappella genre. It's an afternoon of harmony you won't want to miss!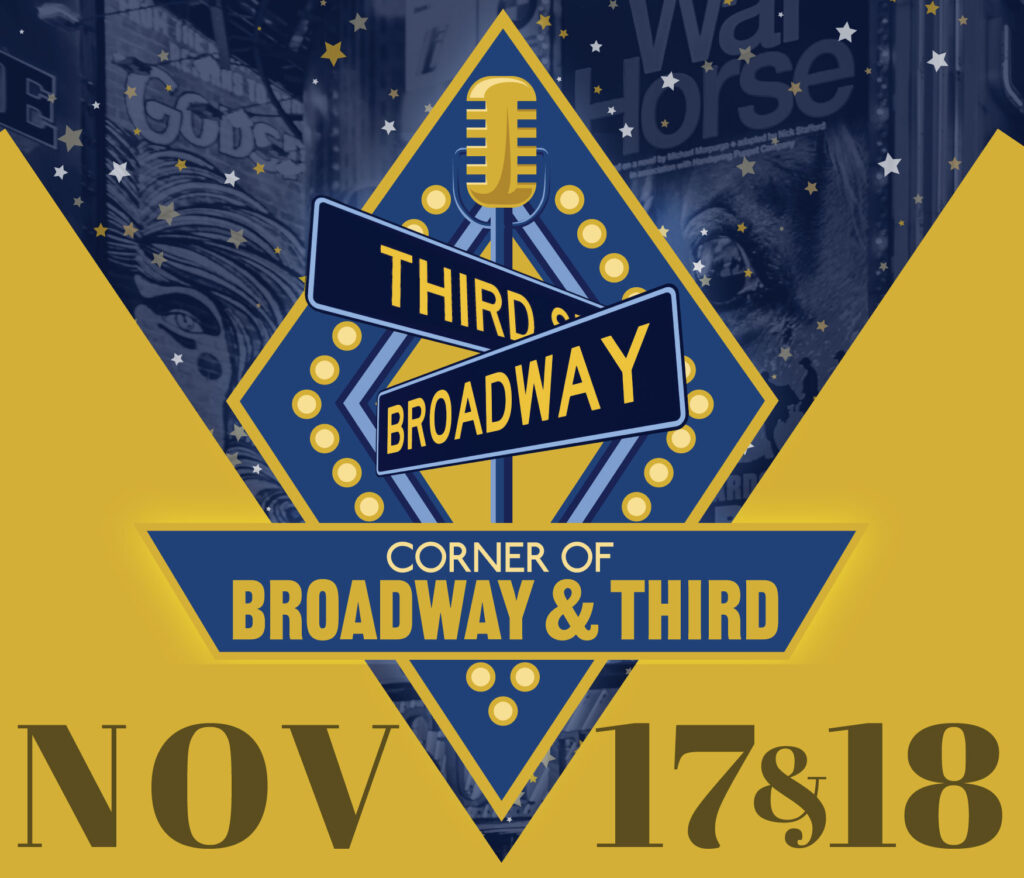 Corner of Broadway & Third
November 17 & 18 @ 7:30PM
!
Join us for a night of glitz, glamour, and show-stopping performances at "CORNER OF BROADWAY & THIRD"
! Get ready to be transported to the heart of the theater district as our talented Community Theatre League performers take the stage to belt out your favorite Broadway hits.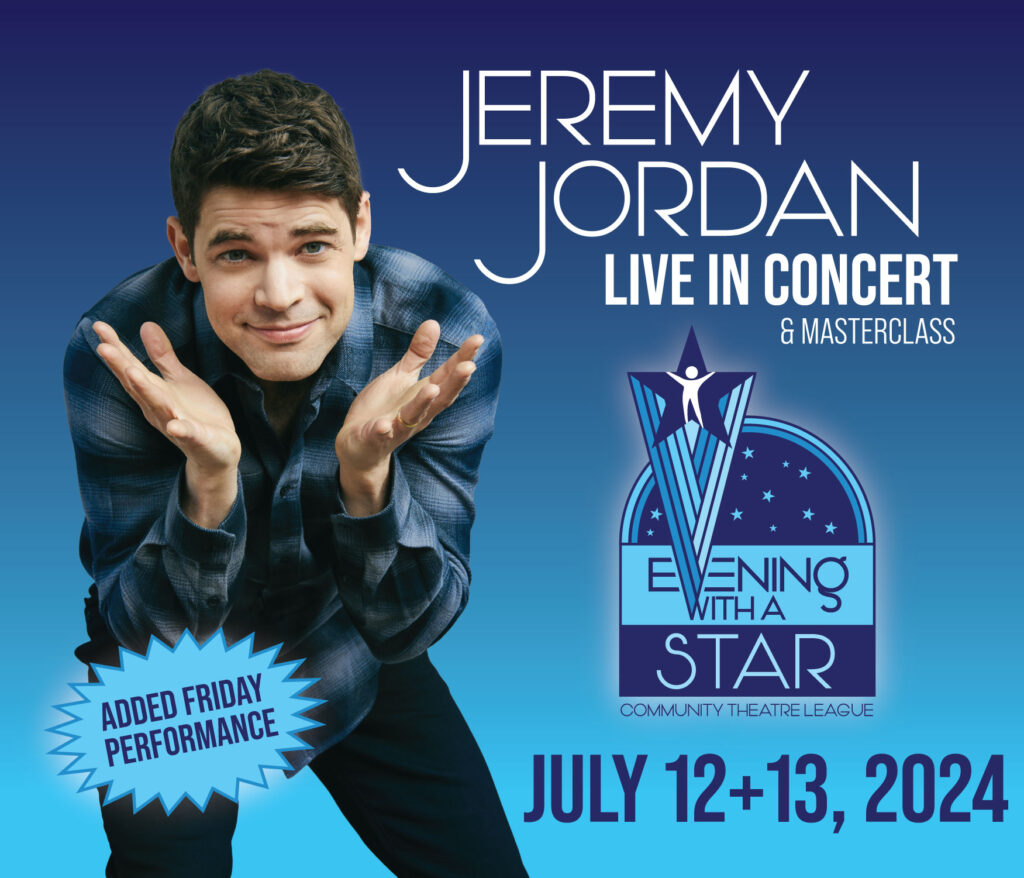 The Community Theatre League's 6th Annual Signature Fundraising Event! 
Generously sponsored by UPMC
Do not miss this year's BROADWAY star on our Mainstage!
Once tickets go on sale, seats will be available starting at $50.