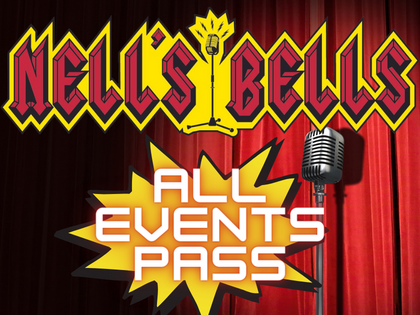 Nell's Bells Comedy Festival: All Events Pass
Nell's Bells Comedy Festival: All Events Pass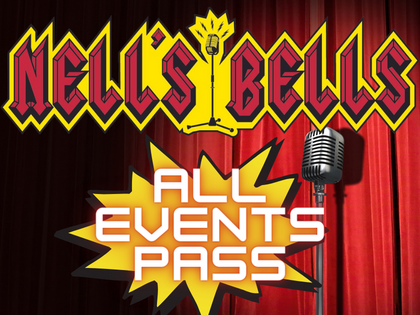 Purchase the ALL EVENT PASS and get into all of the following events during the Nell's Bells Comedy Festival! PLUS you'll leave with a tote bag full of some amazing swag!
FRIDAY, OCTOBER 6TH, 6PM: MUSIC FOR LOVERS
Musical comedy featuring Dave Hill, A.J. Holmes, Caitlin Cook, Alex Phipps, and Jess Delfino! Hosted by Billy Kelly
FRIDAY, OCTOBER 6TH, 8PM: NIGHTMARES
An interview show hosted by Emily Flake and Kat Burdick, featuring some of your favorite people talking about their least favorite dreams. Come see multidisciplinary genius Jean Grae, cartoonist and standup Jason Chatfield, comic, actor, and screenwriter Jordan Carlos, and comic Dan Wilbur as Kat and Emily explore the deepest reaches of their psyches!
SATURDAY, OCTOBER 7TH, 4PM (signup at 3:30PM): OPEN MIC
Come strut your stuff on the CTL stage! This event is free and open to all.
SATURDAY, OCTOBER 7TH, 8PM: BELLES OF THE BALL
A comedy showcase featuring some of the most talented folks wielding a mic today! Featuring Joyelle Johnson, Abby Wambaugh, Jordan Carlos, Dan Wilbur, and Jason Chatfield!
LINEUPS ARE SUBJECT TO C
HANGE
More information can be found at www.nellsfest.com