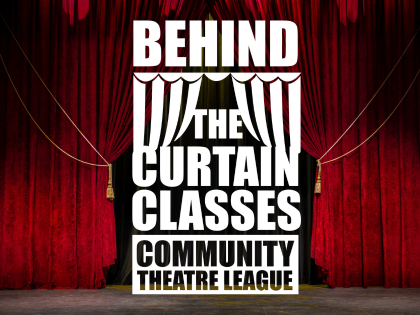 Behind the Curtain: Fall 2023
Behind the Curtain: Fall 2023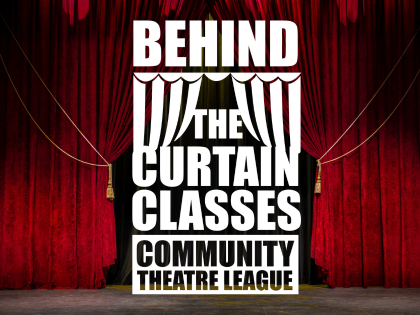 Studio 1: "Mystery of the Missing Pirate Treasure"
Grades 3-5
4-5pm on Thursdays
Cost: $150
First Day of Class: October 5th Final Day of Class/Performance: Tuesday
Students will work towards a final performance of the play "The Mystery of the Missing Pirate Treasure", a comical script that includes monologues for each of the characters. As the Rusty Barnacle returns to port with a chest full of treasure, the king gives the crew strict orders, "Do not open the chest!" So, where does the treasure go? With the help of his royal detective, the king intends to get to the bottom of this mystery and make the thief walk the plank! Please note the performance of this class will take place on Tuesday, November as to not conflict with the Thanksgiving holiday.
Studio 2: "Apostrophes"
Grades 6-8
4:30-5:30pm on Tuesdays
First Day of Class:
Are you sometime's amazed at how many apostrophe's s'ome people manage to fi't into s'entence's? Then you're not the only one. That's just the problem that needs to be solved in this outrageous comedy.
This goofy show has an extremely flexible cast, audience participation, and really fun staging opportunities. It begs to be performed by silly students with a million clever ideas.
Broadway Beats- high school students and adults!
Grade 9 and up- adults welcome!
Instructor: Katelyn Loss
Every other Saturday, beginning October 7th at 10am
(10/7, 10/21, 11/4, 11/18)
Cost: $10 per individual class, or $30 for all 4
In this musical theatre dance/fitness class, students will come to learn the basics of Music Theatre dance, all while getting a cardio workout. This class is the perfect fit for aspiring dancers looking to hone their skills, as well as for lovers of Showtunes looking for a fitness class that aligns with their interests!
Audition Prep
(Grades 6-12)
Wednesdays from 4-5pm
This course is designed to give students confidence and integrity for auditions in musical theatre, whether for school, community, or collegiate productions. Topics include: choosing appropriate material and preparation for the audition, public speaking skills, and proper audition etiquette. Students will have the opportunity to present mock audition material in front of the class and also receive feedback.
Adult Improv w/ Marie Fox
Wednesdays from 6- 7:30pm
In this workshop, students will learn the basics of improvised theatre — spontaneity, playfulness, creativity, listening, storytelling, and more — through fun games and exercises. If you've always wanted to try Improv, this is a safe, inviting environment for trying new things and taking a few risks. Develop valuable skills while meeting new people, explore improv's life lessons, and have a great time! Participants in this course may be invited to perform in upcoming "Liquor and Laughter" shows this Spring.
Stars in Training
Grades K-2
Tuesdays from 4-5
Our youngest performers will learn the basics of what it's like to be on stage by working towards a mini-musical revue style show! With songs from favorite musicals and other well known tunes, the Stars in Training will play games, sing, dance, and explore all the elements that theatre has to offer.