Costumers, Seamstresses, and Wardrobe Staff
Several of the essential behind-the-scenes volunteer positions offered at the CTL can be found within the costume department, including Costumers, Costume Seamstresses, and Wardrobe Staff members. These positions vary in their time commitments and skill levels with tasks ranging from no-sewing to complete costume design and creation and time commitments that can encompass either some or all of a production. Costume department volunteers may have a great working knowledge of fashion history, excellent organization skills, a great creative mind, or just a willingness to be part of the backstage magic.
Each CTL Maintstage and Sprouts production makes use of a Costumer, who will work with the director from the beginning of rehearsals to establish the time period of the show and gather the director's vision for the costumes. This person will then measure and begin to compile and fit the actors with costumes. While some CTL productions require costumes "made from scratch,"  many others merely require someone to "pull" costumes from our expansive costume shop, or hunt them down at yard sales or stores.
If you enjoy sewing and creating, however, being a Costume Seamstress might be the thing for you. Costume Seamstresses can double as the Costumer, depending on the show. However many large productions, such as musicals, may make use of part-time Costume Seamstresses to help with construction or finishing work. (Moderate to significant time requirements depending on time needed to collect or create costumes.  Musicals often require a larger commitment than plays so inquire per production.)
Can't sew? No problem! Just as essential to the costume department are the Wardrobe Staff, who typically come into a production during tech week and​ stay through the "run" of the show. If you like being in the heart of the action, working on the Wardrobe Staff is a great way to jump right in. Each performance requires a few people to help with quick costume changes, or to fix small costume problems that might pop up. If you can commit to the full run, that is great, if not, you can sign up to work a few performances–whichever works best for you.  Moderate time commitment but should be able to attend some or all performances and tech week of a given production.  Usually a 2-week commitment.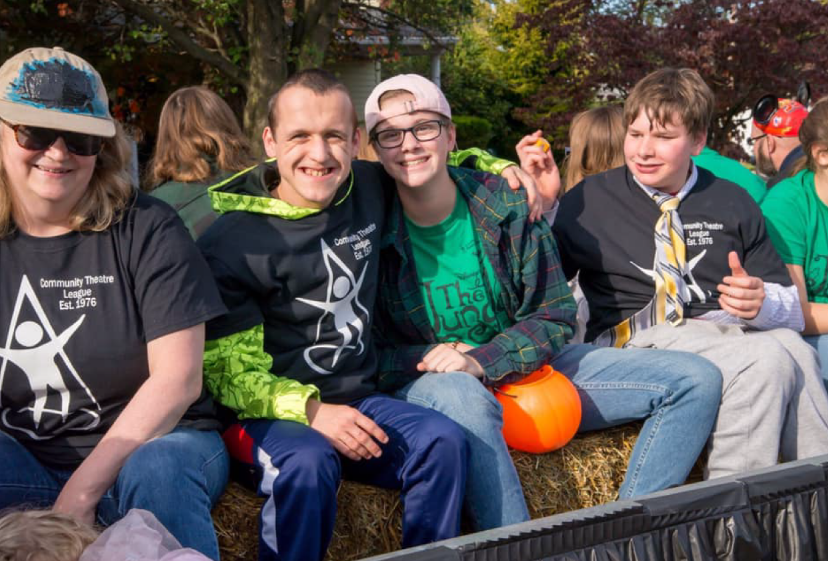 In addition to putting on performances for the public throughout the year, the Community Theatre League hosts a variety of programs to promote and encourage local youth to get involved in musical theatre and drama. From our annual summer camps to our high school workshops and Oscar-like awards show, we strive to share our talent and passion for the performing arts with the community.